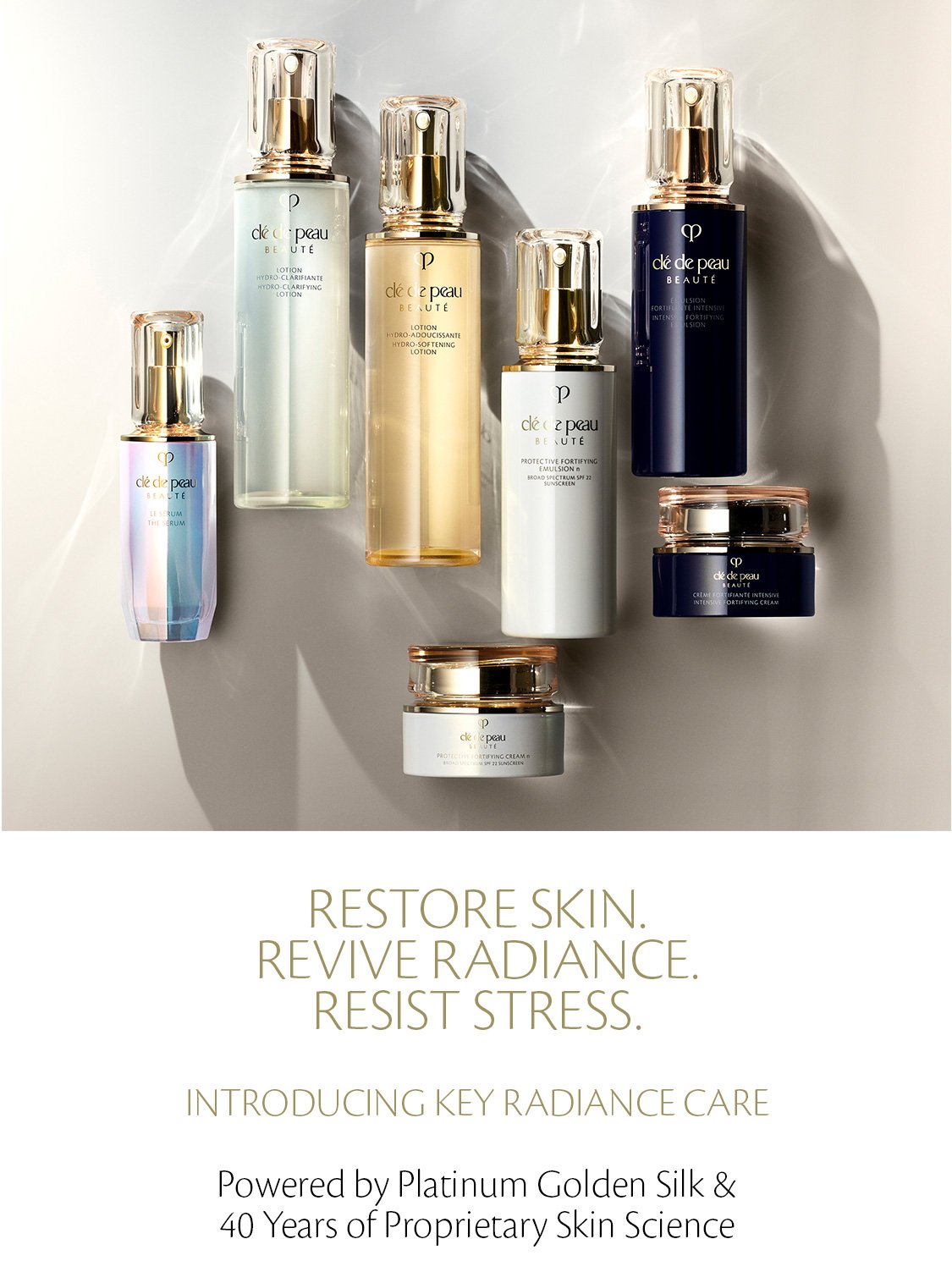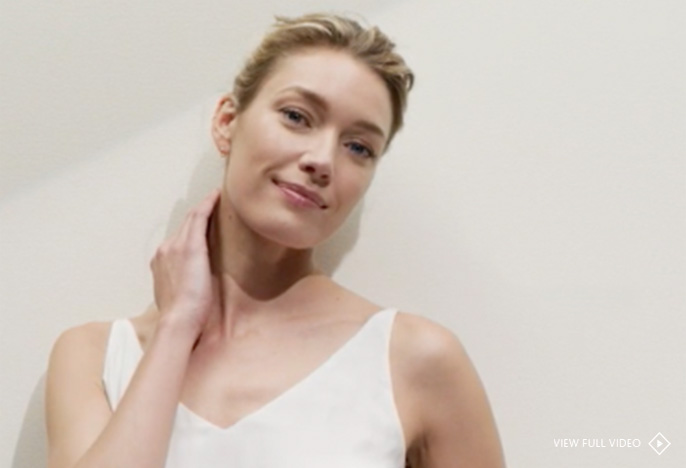 More Radiant
With Every Step
The secret to glowing, healthy skin? Our new self-(skin)care Key Radiance Care Ritual. The best ingredients meet cutting-edge Japanese technology and ultimate luxury. Empower your skin in easy, yet effective, steps.
Awaken and restore. Balance and revive. Moisturize and resist. Fight the damaging effects of stress on skin, while activating its intuitive ability to repair and defend for extraordinary radiance. Products that benefit all ages, skin tones, and types. With continued, daily use, this routine is the key to beauty wellness.
Radiant Results Powered
By Rare Intelligence
Introducing the Skin-Empowering Illuminator: the complex at the core of Key Radiance Care discovered from 40 years of proprietary skin science. Our five transformative ingredients are powered by Platinum Golden Silk – a potent, proprietary essence cultivated exclusively for Clé de Peau Beauté from a rare reserve in the mountains of Northeastern Thailand.